Edition: 17th, Location: Lima, Peru, Date: April 9-11, 2014, Schedule: 10:00 – 18:00 hrs. Areas:

Edition: 17th
Location: Lima, Peru
Date: April 9-11, 2014
Schedule: 10:00 – 18:00 hrs.
Areas: Alpaca, babies and children, apparel, fair trade, footwear and accessories, designers and brands, cotton full package, jewelry, underwear, services, sleepwear and lingerie.
Exhibitors: 400
Addressed to: Professionals from the fashion industry.
Visitor countries in 2013: 54
Website: www.perumoda.com
Why attend Perú Moda?
Perú Moda will allow you to:
•Identify new products and services.
•Get to know the creations of our Peruvian designers.
•Make and strengthen business contacts.
•Gather information for purchases and investments.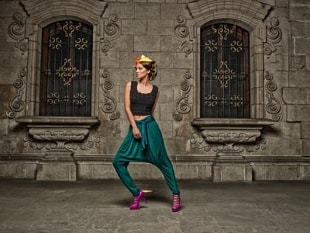 Worldwide top brands from over 54 countries are our best reference:
Marc Jacobs, Abercrombie & Fitch, La maison simons, Zara, Cacharel, Le bon marché, Limited brands, All saints, El palacio de hierro, Nordstrom , El corte inglés, Polo Ralph Lauren, Calvin Klein, Saks, Pepe Jeans, Tommy Bahama, jJ penney, Mango, Roots, Vf corp., Aldo conti, Kenzo, Victoria's Secret, Tous, Custo barcelona, Liverpool, La Martina, Villa romana, Nike, The north face, Perry Ellis, Sears, Lands´ end, Tommy Hilfiger, Adolfo Dominguez, Agnes b, Billabong, Zannier, Etiqueta negra, Lili Gaufrette, Desigual, Celio.
Live the Perú moda experience
Perú moda offers a wide variety of activities that will let you know and experience the Peruvian fashion industry.
•Perú moda promotes the contact among the most important enterprises from the five continents in the fashion world with the Peruvian industry.
•The Perú moda's runway showcases the last collections of the main brands and Peruvian designers.
•At the Export Textile Forum is where the most outstanding representatives of the Peruvian Fashion Industry get together.
•The contest "Creative youngsters to the world" encourages the development of creative proposals by students from the most recognized fashion schools of the country.
•Presentations, conferences, social events, work meetings or visits to facilities.
LES DERNIÈRES ANNONCES D'EMPLOI